Cooling Tower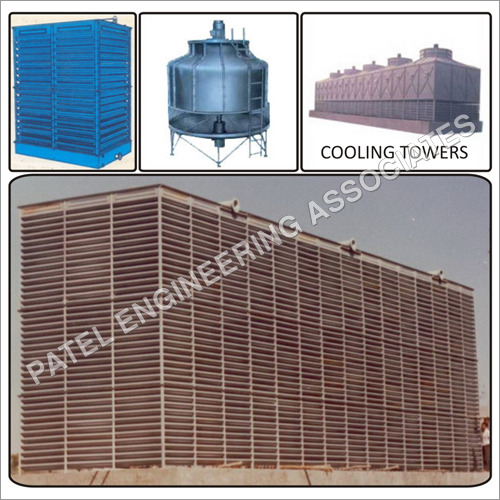 Cooling Tower
Product Description
Leveraging on our years of experience and in-depth market knowledge, we are able to offer our customers with Cooling Tower. Designed to perfection, these units are made using quality components and material that are procured from the most trusted vendors of the market. Moreover, our Cooling Tower is acclaimed by the customers for its longer working life, low maintenance, less power consumption and easy operation.
Application areas:
Petrochemical and chemical industry
Oil refineries
Food and beverage industry
Other information:

Cooling Tower
The Cooling Towers are manufactured using FRP, wooden, hot dip galvanized SS or carbon steel material. Honey comb type fills or wooden flat type fills or triangular type fills or perforated angle type PVC.
Types:
Induced draft
Forced draft
Fan less - Atmospheric
Cross flow
Counter flow
Types of the fills are selected as per the temperature and quality of hot water. Air quantity and height of fills requirements are calculated according to Approach, Range and pressure drop/ saturation efficiency across fills.
Accurate design of the cooling tower can deliver required approach with diminished power consumption of pump motor and fan.
Cooling tower performance is measured by approach (difference between W. B. temperature and water outlet temperature) and NOT by range (difference between outlet and inlet water temperature). The range can be fixed by rate of water circulation and source of heat and NOT by cooling tower.
Cooling tower is not a type of Adiabatic cooling (evaporative cooling) system. The enthalpy of air is increasing in cooling tower and enthalpy of water is decreased by mass and heat transfer process. Evaporating water carries a part of the total heat transfer.